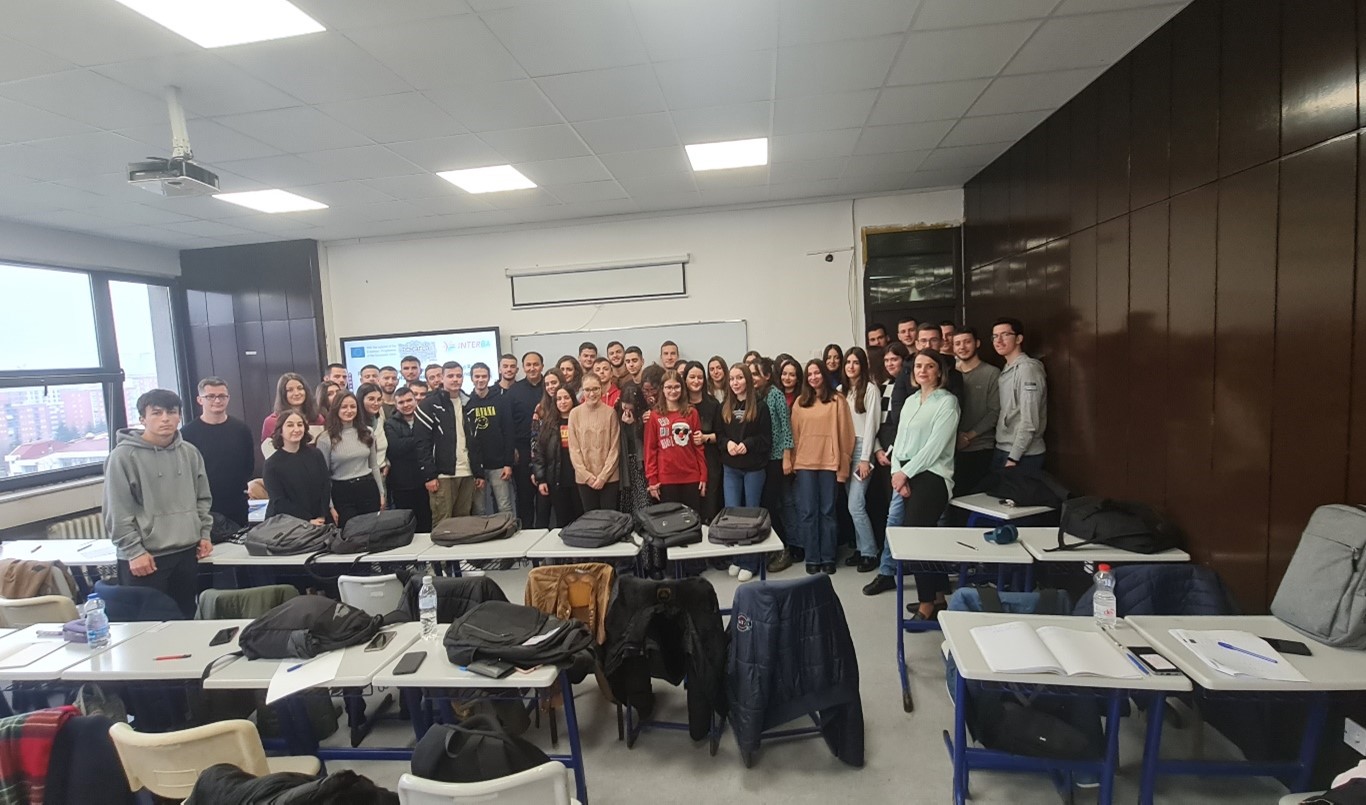 Re-Trainings at University of Prishtina
On December 12 and December 29, 2022, re-trainings were held at UP in the framework of INTERBA project.
The first training was on "Didactics, Research Methodology, Scientific Writing and Result Presentation: Humanities and Social Sciences" (Delivered by the Dzemal Bijedic University of Mostar). It focused basic principles of research and scientific methods in humanities, social sciences, engineering and ICT and the acquisition of theoretical and practical skills required to: plan, conduct, analyze and present a scientific assignment in the scientific area. The second training was on "IT Governance for Higher Education Institutions" (Delivered by the European University of Tirana (UET)). It focused on the formation of the stakeholders of the HEI, i.e. training on IT Governance, training for high management, academic and administrative staff, students, local entrepreneurs and training future researchers and professionals.