INTERBA Team
Prof. Dr. Kozeta Sevrani – INTERBA Project Manager
University of Tirana
Prof. Dr. Kozeta Sevrani is a Professor of Management Information Systems and Informatics. K. Sevrani is the Head of the Department of Statistics and Applied Informatics, at the Faculty of Economy, University of Tirana, Albania. Her research interests include: digital divide; issues and solutions in building information infrastructure, e-business, and e-government in developing countries, particularly in Albania. She has presented her work in numerous national and international conferences and has published in several journals. Also, she does an extended work in consulting private companies and government agencies in Albania. In addition, she has participated in different international projects as partner or local coordinator. Prof.Dr. Sevrani has different skills: HRD, training and capacity building, Experience in dealing with Public Administration, Analytical capabilities, Drafting skills, International experience in different countries, Data Analysis Expert, IT expert, Experience in different projects, Management skills, Communications skills.
Dr. George Dafoulas
Middlesex University London
Dr George Dafoulas (Associate Professor / Director of Programmes) – George has managed, led and participated in more than twenty research projects since he joined Middlesex in 2004. His research is driven by developments in the intersection of Information Systems and Human Computer Interaction. More specifically he is interested in the investigation of human aspects in information systems development, effects of computer supported cooperative work in software engineering, and computer mediated communication. He has managed several projects relevant to the this project including a DTI funded knowledge transfer project, various projects funded by JISC and several Erasmus+ CBHE projects. He is the co-author of six books and learning guides while he has participated and managed projects funded under EU frameworks, Erasmus+, NSF, Socrates, Minerva, Tempus, AUNP, ERDF, EPSRC, ESRC, DTI and industrial partners. He is currently leading. He is currently involved with six Erasmus+ projects and one British Council programme.
Prof. Dr. Giorgio Giacinto
Universita Degli Studi di Cagliari
Giorgio Giacinto, is Full Professor of computer engineering at the University of Cagliari, Italy. Since 1995 he joined the research group on Pattern Recognition and Applications of the Dept. of Electrical and Electronic Engineering, University of Cagliari, Italy (http://pralab.diee.unica.it), in which he leads the Cybersecurity unit. The main contributions of Giorgio Giacinto are in the field of machine learning for cybersecurity, in particular on malware detection and classification, Android security, and adversarial machine learning. Giorgio Giacinto is the coordinator of the Erasmus+ CBHE project FORC – Pathway in Forensic Computing (2016-2019), and he is the reference person for UniCA for the PENS project. He has been involved either as the coordinator, or as a member of the technical management board, both in research projects at the national and European level, and in Erasmus projects. He regularly participates to international scientific conferences and workshop as a program committee member, and he has been invited to give seminars and lectures in different European countries either through the Erasmus program or by invitation through local "visiting professor" programs. He acts as the academic coordinator of international student mobility for the Faculty of Engineering and Architectures. He is also the coordinator of the MSc in Computer Engineering, Cybersecurity and Artificial Intelligence, of which he directed and coordinated the design. Giorgio Giacinto is author of more than 150 scientific papers, whose details can be found on his Google Scholar page. He is a senior member of both the IEEE and ACM. He is Co-Founder & Security Chief Scientist at Pluribus One, a spin-off company of the University of Cagliari.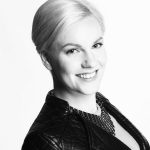 Jelena Mazaj
jelena.mazaj@cesie.org
CESIE
Ms. Jelena Mazaj Coordinator, Higher Education and Research Department – PhD at University of Palermo, Faculty of Economics and Statistics (ongoing) – Master's degree in Knowledge Management [since 2015] She is working in strengthening Europe's innovation capacity and at fostering innovation in higher education, business and the broader socio-economic environment. Due to her long term work in HE system (as researcher, lecturer, manager) she is experienced in internationalisation of HE, governance models, interpectoral cooperation between EU and non EU countries, HE capacity building in cooperation with a business, organisational strategy for students & staff mobility, EU research & innovation priorities, implementation of trainings, research, reporting and dissemination strategies.
Dorothea Urban
CESIE
Since 2013, Dorothea Urban has been working as Project Manager of International Cooperation Projects (technical assistance and evaluation projects in developing countries, funded by EuropeAid and GIZ) and of European projects (Erasmus+), first at a German consultancy company, then at CESIE. She has acquired knowledge in various fields: entrepreneurship and innovation promotion for regional organization, youth work (including prevention of radicalization of young people), capacity building and training (including training of trainers for tourism companies). She is familiar with various funding schemes, including Erasmus+ (Key Action 2 and 3), Daphne, EuropeAid (Grants and Tenders), and is able to develop and contribute actively to proposals of these funding programmes. Likewise, she has good reporting abilities (both financial and technical reports). Further, she has good knowledge in dissemination and communication activities for projects as well as in quality assurance methods. Currently, she coordinates CESIE's tender office, including development of the organisation's strategy in the field of European and international tenders; she supports networking and proposal development of international cooperation projects (EuropeAid grants) and collaborates in Capacity Building for Higher Education projects of CESIE's Higher Education and Research Unit.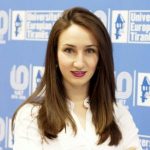 Dr. Ketrina Çabiri Mijo
European University of Tirana
Dr. Ketrina Çabiri Mijo for more than 9 years now Ketrina has been working at the Office for Project Development and Partnerships at the European University of Tirana (UET) and currently she is the Director for Projects and International Relations in UET. Ketrina has been working as an expert of European Research Programs in the Agency for Research, Technology and Innovation in the Council of Ministers in Albania. She has an extensive experience in project writing and management, while she has been involved in several EU Projects such as Tempus, IPA CBC/Interreg MED/Balkan Med, LLP/Jean Monnet, ERASMUS +, ESPON and other national and international donors like World Bank and British Council, Open Society Foundation, Friedrich Ebert Sifting, OSCE, UNWOMEN, GDN (Global Research Competition), etc. Ketrina completed her PHD on Corruption and Decision Making in Public Procurement at the European University of Tirana, followed by a fellowship at the Institute of Social and Economic Research (ISER) at Essex University (2016) supported by the Civil Society Scholar Award and a research stay at the Department of Political Sciences and Sociology, University of Salzburg as a Sigma Agile Fellow (2015-2016). Ketrina received a master's degree in European Politics from the University of Sussex, United Kingdom in 2009. Ketrina has been a research Fellow at TRAIN programme 'Fostering Policy Dialogue in the Western Balkans' lead by German Council on Foreign Relations (DGAP) in 2017. Ketrina has published in national and international journals and publishing houses, such as Bentham Science Publishers, Kluwer Law International, Oxford University Press, International Journal of Sustainability in Higher Education (Emerald Publishing), etc.
Armend Berisha
armendberisha@universum-ks.org
Universum College
Armend holds a Master of Arts on Higher Education Policy & Administration from the University of Iowa. He completed his BA on Political Science at the University of Prishtina and another BA on Business and Administration at Universum College. Armend is a director of Quality Assurance Office at Universum College and is a leader of the team for projects and international cooperation. Armend currently is also lecturing a Student Success seminar at the Universum College. Armend has an extensive experience on project implementation which were mainly funded by USAID and EU Commission and has a three year experience on senior management by being a Campus Coordinator of Universum College in Gjakova. Armend is primarily interested on increasing student success in higher education and measuring the effectiveness of innovative and unconventional pedagogical methods. His role in the project will be to develop metrics and indicators that measure the impact of the intervention on institutional-wide student retention and success. Moreover, he will establish the test centre within the institution and will assist the Program Higher Educational Institute to carry on the activities.
Prof. Asoc. Dr. Isak Shabani
University of Prishtina "Hasan Prishtina"
Isak Shabani is an Associated Professor at Department of Computer Engineering at the Faculty of Electrical and Computer Engineering at the University of Pristina "Hasan Pristina". His career in the university: 2018–present, Associated Professor at Department of Computer Engineering at the Faculty of Electrical and Computer Engineering at the University of Pristina 2012-2018, Assistant Professor at Department of Computer Engineering at the Faculty of Electrical and Computer Engineering at the University of Pristina 2007–2012, Lecturer at Department of Computer Engineering at the Faculty of Electrical and Computer Engineering at the University of Pristina 2003–2007, Assistant at Department of Computer Engineering at the Faculty of Electrical and Computer Engineering 2007-2018, IT Director at the University of Pristina, 2016 – Staff Mobility for Teaching: retention 8-hour lecture with students of the computer Science at "University of Nysa – Poland", within the framework of the Erasmus + (Staff Mobility for Teaching) 2016, Member in drafting the Regulation for the "Electronic Student Management System (SEMS)" UP. 2015-2016, Member in drafting the Regulation on "Information Management System in Higher Education (SMIAL)", MEST, MEST. 2014-2015, Member in drafting the Regulation on "Information Management System in Pre-University Education (SMIA)", MEST, Kosovo. 2004-and now, Member of FIEK-UP Council 2016-and now, IEEE Member 2008-2015, Member of European Distance and E-Learning Network 2012-2016, Member of EU IT project in the field of Education in Kosovo 2008-and now, Member of CISCO Academy 2015-2018.
Prof. Dr. Elvis Ahmetovic
University of Tuzla
Elvis Ahmetović works as a Full Professor in Chemical Engineering at the University of Tuzla. He obtained his B.Sc. and M.Sc. in Chemical Engineering at the same University in 1998 and 2002, and PhD. in Process Engineering in 2005. He was a Vice-Dean for Education at the Faculty of Technology in 2007-2008. In 2008/2009, he was a Fulbright Visiting Professor at the Carnegie Mellon University in Pittsburgh, PA (U.S.). In 2011/2012 he was awarded with JoinEU SEE scholarship for ten-month research at the University of Maribor (Slovenia). He was also awarded in 2011 and 2019 with the DAAD and in 2012 with the EM2-STEM scholarships and he visited the Institute for Applied Material Flow Management (IfaS) (Germany), the University of Bremen (Laboratory of Process Systems Engineering), and the Lappeenranta University of Technology (Finland). He participated in the Erasmus+ programme-staff mobility for teaching and training and delivered lectures at the Lappeenranta University of Technology (Finland) in 2016, and the Pamukkale University (Turkey) in 2018 and 2019.
Prof. Dr. Maja Kazazic
Dzemal Bijedic University of Mostar
Maja Kazazic, Vice-Rector for international relations, earned her master's degree in Biochemistry from the Faculty of mathematics and natural sciences at the University of Oslo in 2002. In 2007 she defended her Ph.D. thesis in the field of biochemistry at the Faculty of Medicine, University of Oslo. Today, she works as an associate professor at the Dzemal Bijedic University of Mostar where she is involved in teaching at bachelor and master level. She is also active researcher in the field of biochemistry and has experience in development and coordination of research projects. Maja Kazazic is a member of the Association of biochemists and molecular biologists in Bosnia and Herzegovina.
Mirsada Behram
Dzemal Bijedic University of Mostar
Mirsada Behram is graduated jurist who passed the state exams for administrative clerks and volunteers before the Federal Commission. In 2015., she successfully defended her MA final paper "Conditions of the admissibility of the procedure before the European Court of Human Rights" and obtained a degree of LL.M. Since November 2008, she works as International Relations Officer at Dzemal Bijedic University of Mostar. She completed ABA CEELI training courses in Project Cycle Management and Fundraising. She was a member of the Organizing Committee of Second Summer school "Statistical Methods for the Service Quality Measurement "and member of the consortium on TEMPUS project "Equal opportunities for students with special needs in higher education". In 2015, she received a Scroll of Honour of Dzemal Bijedic University of Mostar on the occasion of the Day of University for her efforts and exceptional contribution in the development of the University as well as the recognition of the University's reputation in the country and abroad.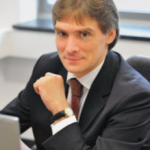 Prof. Dr. Thorsten Blecker
Hamburg University of Technology
Full professor at the Institute for Business Logistics and General Management at TUHH. He holds a Master degree in business administration (with honors) and a PhD (summa cum laude) from the University of Duisburg, Germany.He finished his habilitation thesis in 2004 in Klagenfurt, Austria. He is co-editor and author of many books such as Operations Management in Virtual Organizations, Enterprise without Boundaries, Competitive Strategies, and web-based Manufacturing. Main research interests are business logistics and supply chain management, operations management, industrial information systems, internet-based manufacturing, and strategic management. He has participated as partner in the Tempus project WBCInno (2012) and successfully managed the Tempus project PARENIS (2010) and the Erasmus+ project MILETUS (2016-2019).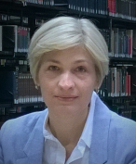 Olena Soltmann
Hamburg University of Technology
Research associate at the Institute of Business Logistics and General Management at TUHH. She holds a diploma degree in radio physics from the Kharkiv State University, Ukraine. She has more than fifteen years of work experience in manufacturing companies and has been involved in several research and industrial projects dealing with production and strategic management. She has contributed to the managing the Erasmus+ project MILETUS (2016-2019).